Discover How to go from "Average" or "Skinny" to GREEK GOD STATUS
Watch this video to see the 3 essential steps for building 15+ lbs of rock hard muscle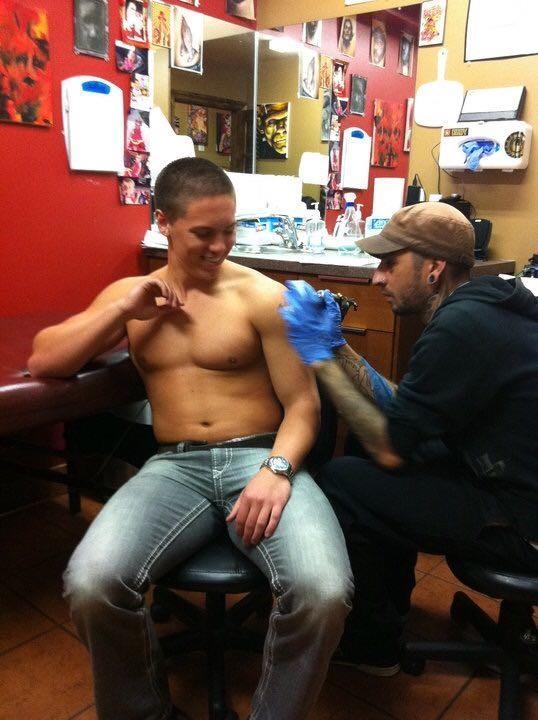 My physique at 18 years old following conventional body building advice
Why Most Muscle Building programs are failing you
I remember being 18 years old and starting to seriously lift weights with a few of my body builder friends.
It was your typical bodybuilding routine of eating 4,000 calories a day and going to the gym 5-6 days a week. Within 6 months, I had gained about 18 lbs….
But, here's the kicker: I LOOKED WORSE!
At least half of the weight I gained was pure fat. Meanwhile, I had packed on muscle in all the wrong places.
Becoming bulkier and sloppier.
My face lost it's definition and my clothes fit awkwardly.
You see, nearly every single muscle building  program in the world does the same thing, making you into a bigger and frankly more unattractive version of yourself.
Most Muscle Building Programs do this: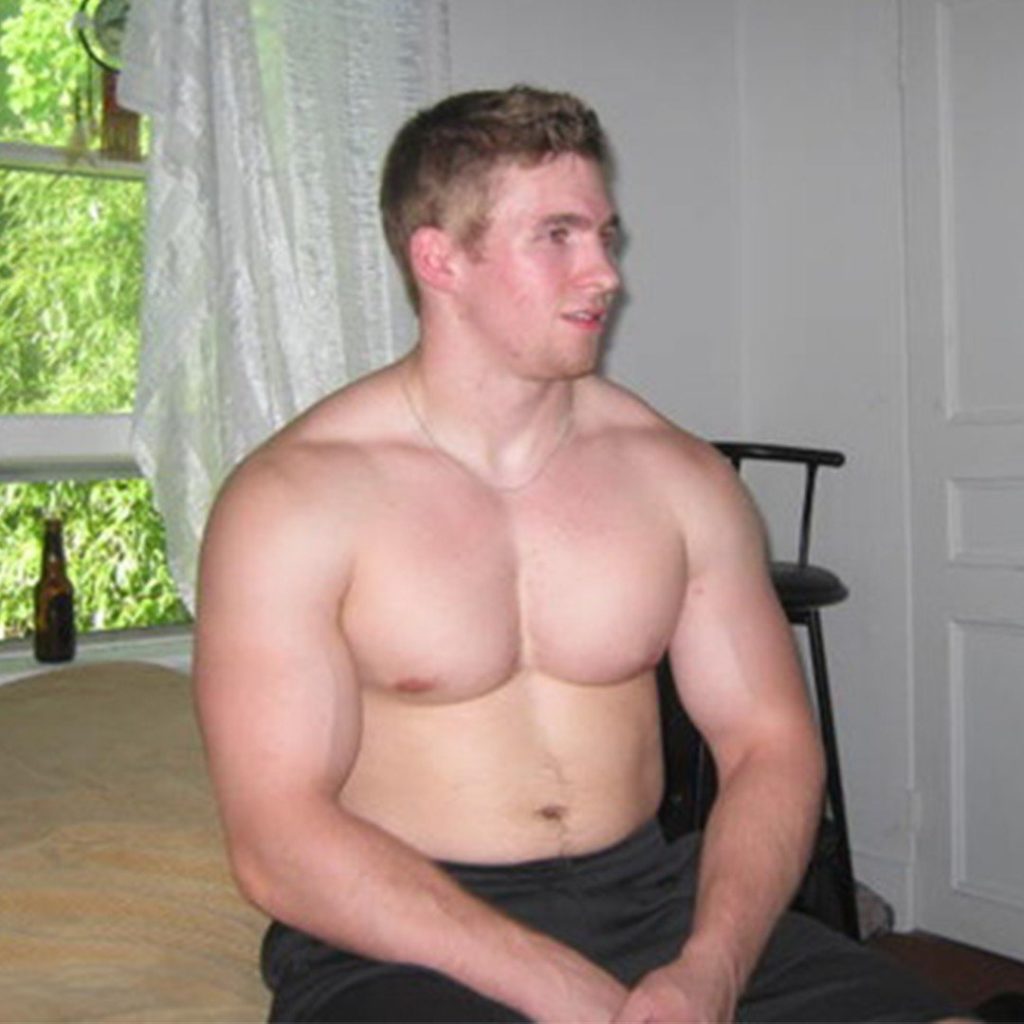 You end up adding slabs of fat (making you look puffy).
You fail to gain muscle in the key areas (making you disproportioned)
You never develop that rock hard strength and muscle density.
You spend hours and hours in the gym every week with nothing to show for it
And so much more headache taking more effort than it's worth…
Transform with The Greek God Program
Cracking the code to muscle building...
At 18 years old I remember watching one of my favorite movies, Troy, starring Brad Pitt.

His physique was flawless.

He was lean with perfect muscular proportion, and had incredible shoulders with a steel-plated chest.

I knew this was the physique I truly wanted to build, but none of the so-called fitness experts had this physique, instead they had typical bulky gym bodies.

So I started to do some digging and researching on my own…

What I realized was the physique I was after belonged to the lifters from an early era of lifting – and what they did was completely different.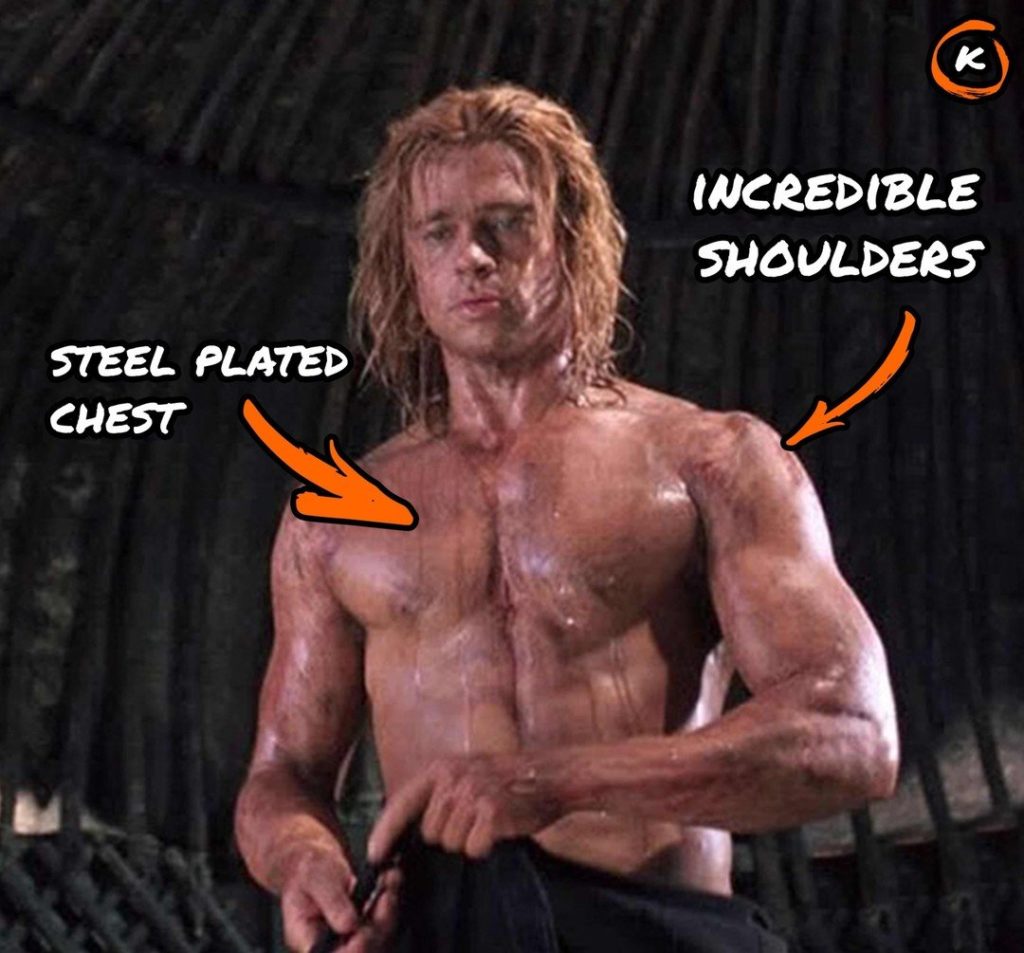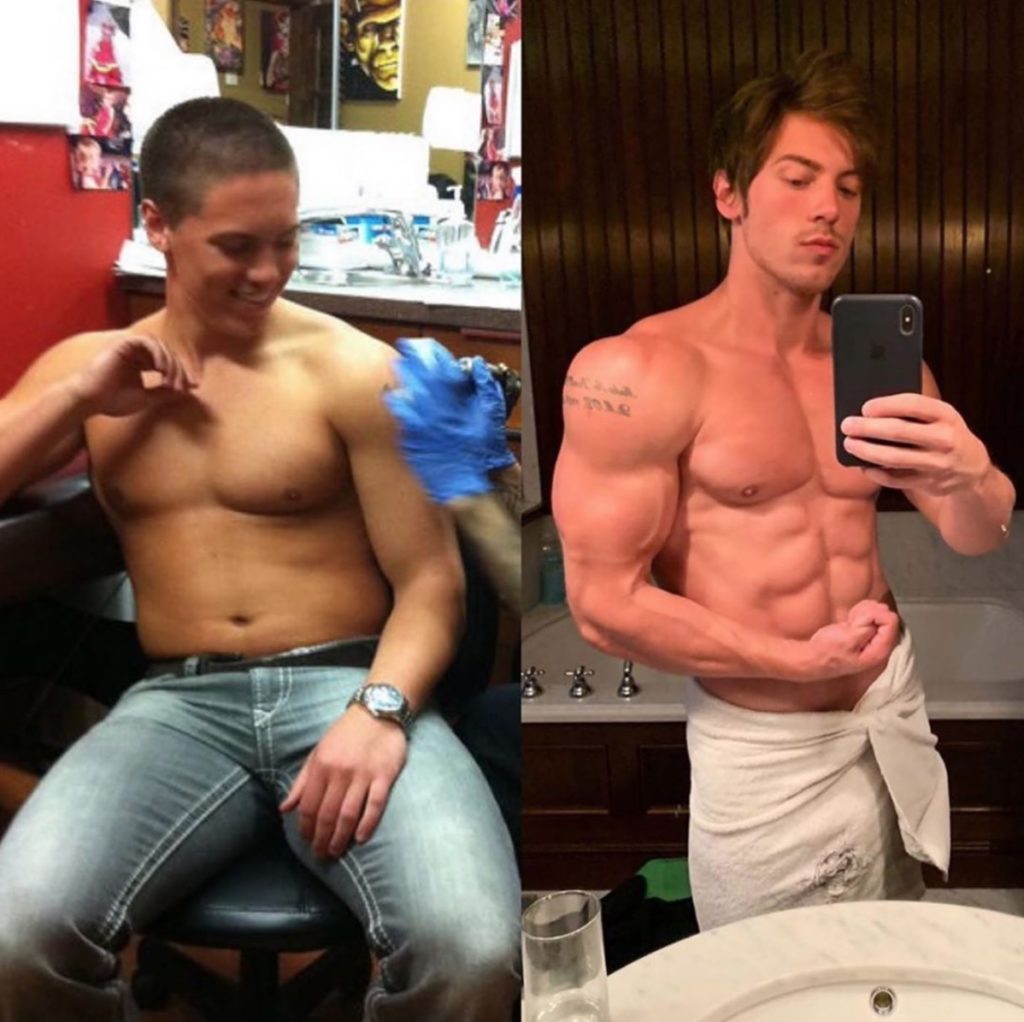 They were not eating six times per day totaling 4,000 calories or spending hours in the gym every week. Instead:
They ate just enough to support muscle growth without gaining fat
They focused on getting really, really strong on the 'key lifts' for perfect proportion

So I tried that out, and I couldn't believe the results.
My shoulders began to get bigger and rounder.
My upper chest became thicker.
My strength shot up! I was lifting weights I never imagined I could lift!
My physique was morphing into that of Brad Pitt from "Troy", what I call The Hollywood Physique.
I knew people needed this.

No one had ever given people a streamlined system to building the perfectly chiseled and powerful Hollywood Physique.

Just a few months after public release, the transformations were insane!

Thousands and thousands of people had used this system to gain up to 25lbs of perfect muscular proportion.

Fast forward a few years later, and you're looking at the Greek God Program 2.0.

I always update my programs with the newest and latest strategies for building the Hollywood Physique and maximizing muscle growth in the key areas.

There has never been a better time to become a Greek God.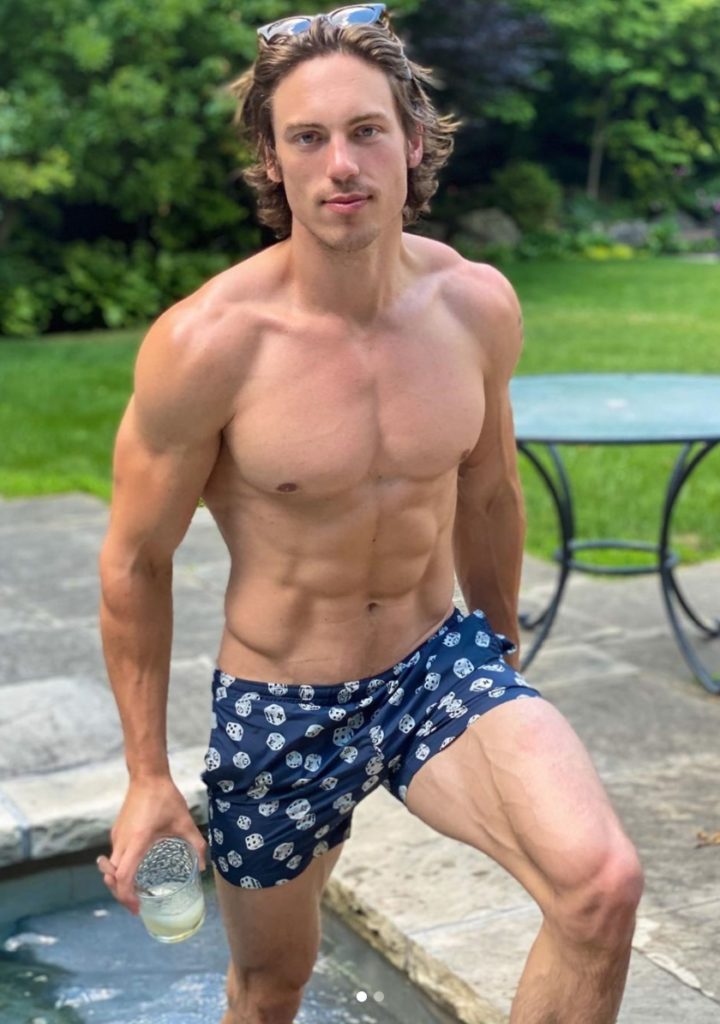 Here's What You'll Get with The Greek God Program
The key to this course comes down to a few things:

The Perfect Lifting Protocol to Support Dense, Sleek Muscle (and Not Overtrain)

The Perfect Calories, Proteins, Fats and Carbohydrates for You to Gain Muscle Without Gaining Fat

The Intermittent Fasting Approaching for Optimal Hormone Function and Incredible Satisfaction

Access to an Exclusive Facebook Community of Over 25,000 Active, Positive Men and Women

The MEGA and Specialization Routines for Continual Progress and Gains

BONUSES: 4 Bonus Workout Routines, Lean-Bulking Blueprint and Self-Hypnosis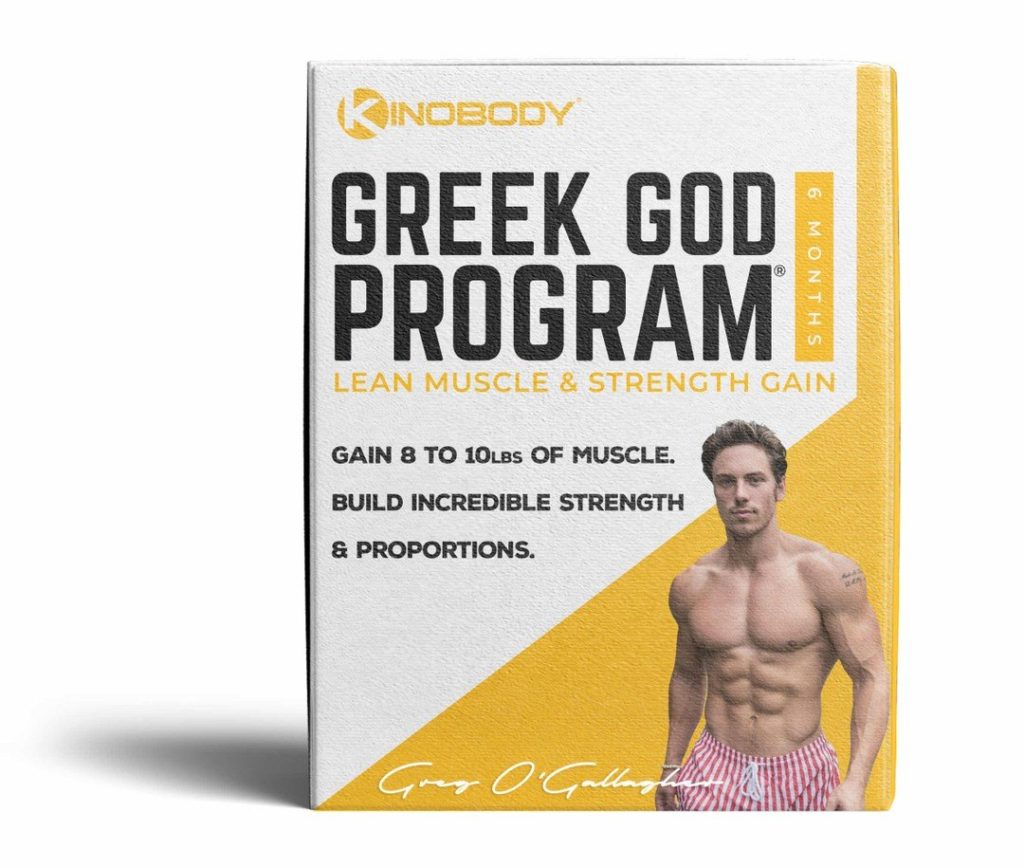 THE GREEK GOD PROGRAM 2.0
Enroll in the industry-leading muscle-building program with over 70,000 men putting on lean, dense muscle with zero fat gain:
Gain Rock Hard Muscle without Fat
Develop Incredible Strength and Power
Build the Perfect, Attractive Body Ratios
The Best Transformations of Any Muscle Building Program
Get Instant Access to Workouts, Exercise Tutorials, Nutrition Guide, Facebook Community and more…